The
Ezekiel Award
for
Excellence
in
Christian Witness
and
Teaching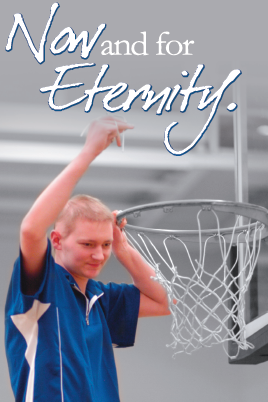 Objective
Encourage and retain excellent teachers of effective Christian witness to continue teaching and witnessing in Christian primary and secondary schools.


Criteria
* Full-time teacher at ECA or ECA graduate teaching full-time at a primary or secondary Christian school,
* Demonstrated effective Christian witness of righteousness, godliness, faith, love, perseverance and gentleness (1 Tim 6:11) and encourage those qualities in others (students, staff & teachers),
* Excellence in teaching as confirmed by peer and student reviews and assisting students to successfully apply their understanding of the subject matter,
* Financial need (consideration, but not required) as indicated by student loans or need to work 2nd or 3rd job to support family or himself or herself,
* By accepting the stipend, the teacher agrees to teach in a Christian school for the next year.


Applications
Students, teachers, parents, school administrators and ECA graduates can nominate candidates before the beginning of spring of the academic year.


Opinion
MORE THAN A BASKET
Colorado Springs Gazette, CO – Feb 14, 2006

Deaths of local teens are a reminder to live well
Colorado Springs Gazette, CO – Aug 22, 2007


Recipients
2023 – Rob Howard
The recipient of The Ezekiel Award for effective Christian witness and excellence in teaching for the 2022-2023 school year is Mr. Rob Howard, who teaches music, art appreciation and Latin at the Evangel Christian Academy (ECA) elementary campus. Mr. Howard received his Bachelor of Science degree in Music Education from Eastern Nazarene College, and his Master of Music in Choral Conducting from Butler University. He began teaching general music, choir, and handbells at ECA in 2006.
Mr. Howard teaches music and art appreciation to elementary grades plus he leads handbells, choir, and chapel worship. He also mastered Latin to instruct grades 4 and 5. Mr. Howard "believes that music permeates the senses, captivates the mind, and opens the door to the soul, and that God's love, His Word, and the traditions of faith and worship can be brought into the classroom in order to develop a biblical worldview."
In the nomination package for The Ezekiel Award, a nominator noted that he "loves the children who grace his room daily and blesses his coworkers with encouraging words, his helpful demeanor, and gentle attitude towards others." Furthermore, a nominator "greatly appreciates Rob's devotion and desire to point us to the Lord. This devotion and Christ-like witness carries on through his daily interactions with staff, students, and families." Also, "He encourages the students to think in Latin and has taken true ownership of the class." Finally, "Rob has been gifted by the Lord to lead and teach a love for all aspects of music, art appreciation, and Latin."

Full List of Recipients